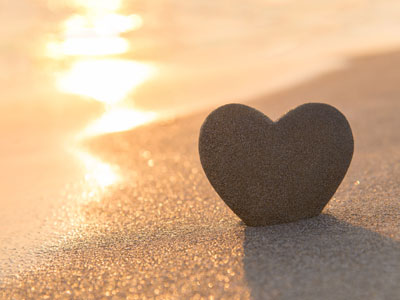 "Let your hopes not your hurts shape your future."
― Robert Schuller
Acceptance and commitment therapy (ACT)developed by Steven C Hayes in 1982 is an action-oriented approach to psychotherapy that stems from traditional behavior therapy and cognitive behavior therapy. Clients learn to stop avoiding, denying, and struggling with their inner emotions and, instead, accept that these deeper feelings are appropriate responses to certain situations that should not prevent them from moving forward in their lives. With this understanding, clients begin to accept their issues and hardships and commit to making necessary changes in their behavior, regardless of what is going on in their lives, and how they feel about it.
ACT views the core of many problems to be due to the concepts represented in the acronym, FEAR:
Fusion with your thoughts
Evaluation of experience
Avoidance of your experience
Reason-giving for your behavior
And the healthy alternative is to ACT:
Accept your reactions and be present
Choose a valued direction
Take action
Core Principles
ACT commonly employs six core principles to help clients develop psychological Flexibility:
Cognitive defusion: Learning methods to reduce the tendency to reify thoughts, images, emotions, and memories (the error of treating something that is not concrete, such as an idea, as a concrete thing ).
Acceptance: Allowing unwanted private experiences (thoughts, feelings and urges) to come and go without struggling with them.
Contact with the present moment: Awareness of the here and now, experienced with openness, interest, and receptiveness. (e.g., mindfulness)
The observing self: Accessing a transcendent sense of self, a continuity of consciousness which is unchanging.
Values: Discovering what is most important to oneself.[10]
Committed action: Setting goals according to values and carrying them out responsibly, in the service of a meaningful life.
How Can It Help
ACT has been used effectively to help treat workplace stress, test anxiety, social anxiety disorder, depression, obsessive-compulsive disorder, and psychosis. It has also been used to help treat medical conditions such as chronic pain, substance abuse, and diabetes.
What to Expect
Working with a therapist, you will learn to listen to your own self-talk or the way you talk to yourself specifically about traumatic events, problematic relationships, physical limitations, or other issues. You can then decide if an issue requires immediate action and change or if it can—or must—be accepted for what it is while you learn to make behavioral changes that can affect the situation. You may look at what hasn't worked for you in the past so that the therapist can help you stop repeating thought patterns and behaviors that are causing you more problems in the long run. Once you have faced and accepted your current issues, you make a commitment to stop fighting your past and your emotions and, instead, start practicing more confident and optimistic behavior, based on your personal values and goals.